---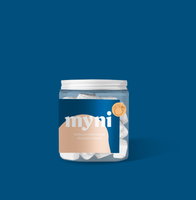 Discover our powerful all-purpose cleaner for eco-responsible, toxic-free cleaning. This small tablet has great cleaning power! 1 tablet makes 750 ml of cleaner.
Keep the jar closed or in another airtight container.
How to use:
1. Fill your 750 ml spray bottle with water.
2. Insert your tablet.
3. Close your bottle before use.
* Use with a sprayer bottle * 
lemon zest scent